Commitment to Sustainability
The SDSU Bookstore is committed to providing the campus community with goods and service options that are responsible and sustainable. This commitment is both in accordance with the SDSU Strategic Plan And Aztec Shops' mission to be responsive to the needs of the campus community.
Textbooks
Sixty percent of course materials sold through the Bookstore are classified as either Used, Rental, or Digital. By encouraging students to explore these options instead of buying new printed textbooks, the Bookstore both reduces its carbon footprint while also offering students more affordable learning solutions.
Apparel
The SDSU Bookstore is proud to offer brands recognized as dedicated corporate citizens. Recent partnerships include:
---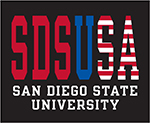 SDSUSA : Branded apparel grown and spun in the USA. Cotton raised and sewn in the Southern United States is shipped to California where it is embroidered by Wideworld Sportswear and sent to the SDSU Bookstore.
Champion : All of our Champion-brand sweatshirts are made from "eco fleece", a high-quality polyester fiber made from 100% certified recycled plastic PET bottles. Each sweatshirt contains one 20-ounce bottle.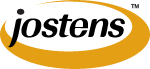 Jostens : Earned USDA BioPreferred BioBased certification for the fabric used in the Elements Collection (cap, gown and hood shell) offered through the SDSU Bookstore for graduation.
---
The Bookstore Supports the Aztecs Rock Hunger campaign which benefits the San Diego Food Bank. This has resulted in over $10,000 in Bookstore donations to the Food Bank, equaling 100,000 pounds of food and 77,000 meals to San Diego residents in-need.
---
Sustainability
We are proud to offer dozens of sustainable items across six product categories in the Bookstore
Gifts + Supplies
The Bookstore offers a variety of recycled and biodegradable supplies.
Computers
Electronic waste (e-waste) topped 90 billion tons globally in 2016. This is more than double the 40 million tons in 2011. Through its trade-in / trade-up program, the Bookstore's aztecnology department encourages the campus community to bring in recyclable legacy devices in exchange for credit towards the newest learning technologies on the market.
Bags
The Bookstore has been offering customers reusable tote bags for several years. It recently instituted a nominal charge for Bookstore checkout bags to encourage the use of reusable personal bags among shoppers.
Partner with us:
The SDSU Bookstore continues to be on the lookout for partners in sustainability and social responsibility. If you know of a brand or product that could help us advance this initiative, please let us know: [email protected]